Sat / 10 October 2020
HEAD WEST Marketplace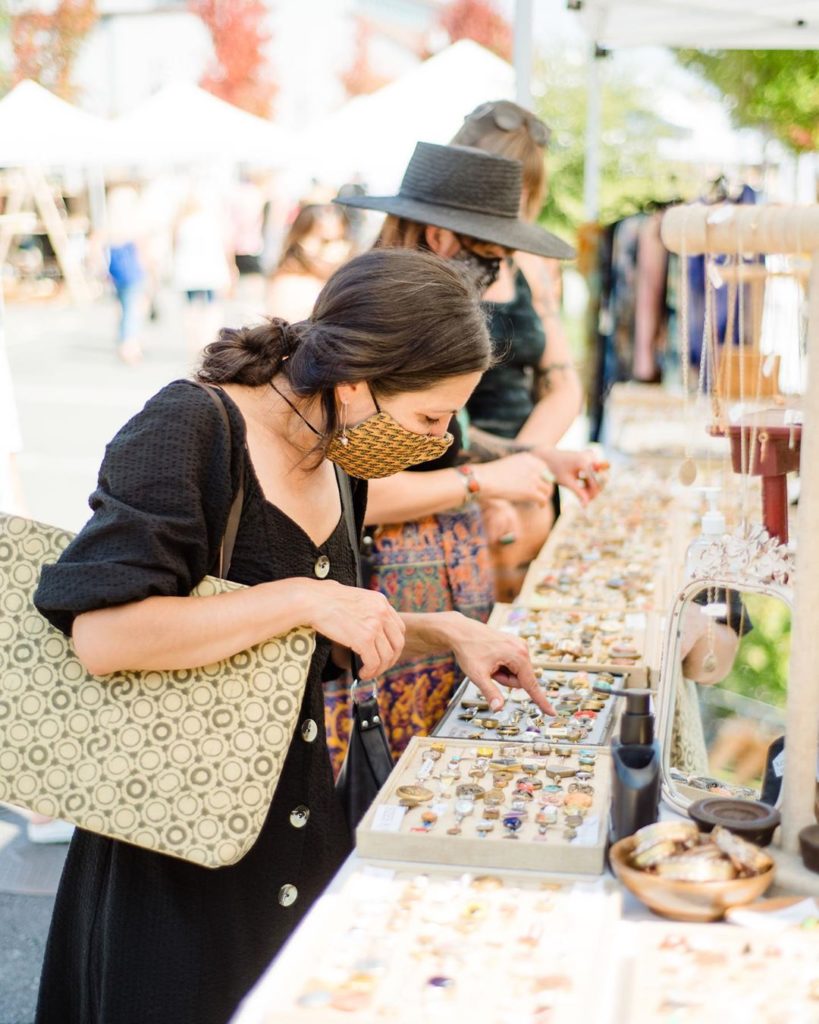 An outdoor maker's market is coming to the Back Plaza at the Ferry Building, just a mile from your door at Jasper. HEAD WEST Marketplace brings the best of Bay Area makers, crafters, designers, artists + vintage merchants together in one local, outdoor retail marketplace. Founder Jimmy Brower curates an open-air experience that brings together the ideals of the modern maker with the spirit of the traveling vagabond. The marketplace provides an 'in-real-life' platform for new, emerging + established brands to have selling space multiple times per month at various iconic and well-known venues around the Bay.
Marketplace dates will take place on each Second Sunday in October (11th), November (8th) and a Holiday Weekend in December (12+13th). HEAD WEST is a kid + pet friendly Marketplace.
The Mission of HEAD WEST is to provide an environment that supports and embraces local creativity + the spirit of entrepreneurship. Through connecting people, it assists in preserving arts + culture, realizing it's impact on the local economy + providing for the well-bring of the people that keep these ideals alive. Those creatives + entrepreneurs that identify as BIPOC and/or LGBTQIA+ are strongly encouraged to apply.
Health & Safety Measures have been implemented to allow for an enjoyable and safe #ShopSmall experience. These measures include required face masks/coverings, 6ft individual physical distancing (unless in a social bubble), booth-to-booth distancing of 10ft, hand sanitizing stations available for public use, individual booth hand sanitizers to engaging with product, prohibited open container food/drink and Health/Security Enforcement Guards present throughout the marketplace.
While you're there – enjoy free wifi, expanded outdoor seating and specially curated music! For the fall season, the Ferry Building has relocated live music to the front of the building, along the Embarcadero, welcoming guests every Sunday-Friday. The majority of the new seating is located along the building's back plaza, offering sweeping views of the San Francisco Bay, Bay Bridge, and Yerba Buena Island, and more than 50 large umbrellas will make the tables usable in a variety of weather conditions. Seating has also been added to the front plazas of the Ferry Building. In addition to enjoying a safe outdoor dining space, patrons can enjoy a rotating lineup of live acoustic musicians on the back plaza several days a week.
Image credit: @headwestmarketplace
Sincerely Yours
Jasper is a convergence. Of structure and imagination. Of the classic and the eclectic. Of art and life. This 400-foot high-rise apartment building crowns San Francisco's fabled Rincon Hill and stands as an iconic addition to the city skyline. It is a statement about elegance in a place where elegance actually means something.
Follow Jasper on Facebook, Twitter, YouTube and Instagram as we share news and updates about our exciting new community.  #rentjasper It's a heck of a place to call home.