Tue / 18 August 2020
Experience The Lightbox Café
Let's welcome a new neighbor offering a spot for delicious dining! Lightbox Café is now open at 221 Main, 0.4 miles from Jasper. The new restaurant will be serving coffee, breakfast, salads, bowls, sandwiches, flatbreads, and tacos as well as local brews, bottles & wine.
It all started with some delicious banana bread. Looking for a catering gig from the managers of the DocuSign Building, the owners of Lightbox Café were offered restaurant spot on the ground floor. Where did the restaurant's name and brand identity come from? They took one look at the two-story space with the glass front and declared with admirable alliteration, "Looks like a large lightbox to me." The logo and tagline For Enlightened Food Lovers quickly followed. Set to launch at the beginning of March, they got an unexpected pandemic surprise. They didn't give up, they evolved with greater focus on outdoor dining, pick-up and delivery due to the continuing need for masks & social distancing. Now, they are open for much more than banana bread!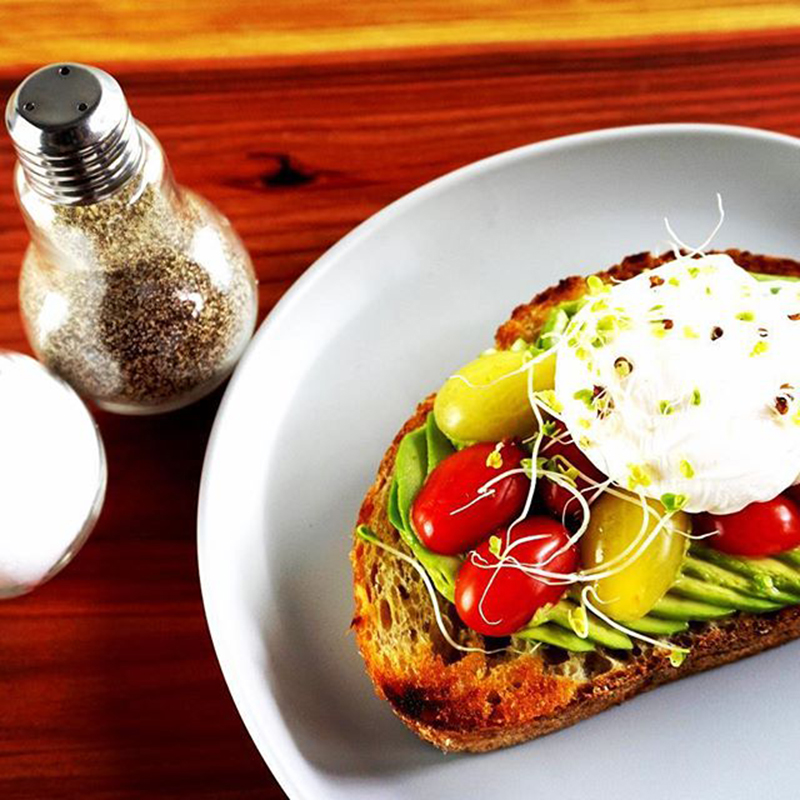 Let's dig into the menu:
Breakfast fare includes avocado toast, PB & Banana, breakfast sandwich + burritos, plus steel cut oatmeal and fresh fruit & yogurt parfait. The Breakfast Burrito is perfect for grab and go with a warm flour tortilla filled with egg, aged cheddar, avocado & pico de gallo served with tomatillo salsa. You can add a little extra with soyrizo, chorizo, turkey sausage or vegetables.
Lunch offerings include salads, soups, sandwiches. They have seasonal salads as well as classic Caesar and cobb. The soup of the day includes crostini for dipping. Sandwiches range from a turkey + avocado to a tequila lime chicken. The Chimi-Bello sounds scrumptious with arugula, picked red onion, roasted red bell pepper, herb hummus and chimichurri sauce on Dutch crunch. If that's not enough to choose from they also offer taqueria style burritos and tacos plus a few flatbread pizza options.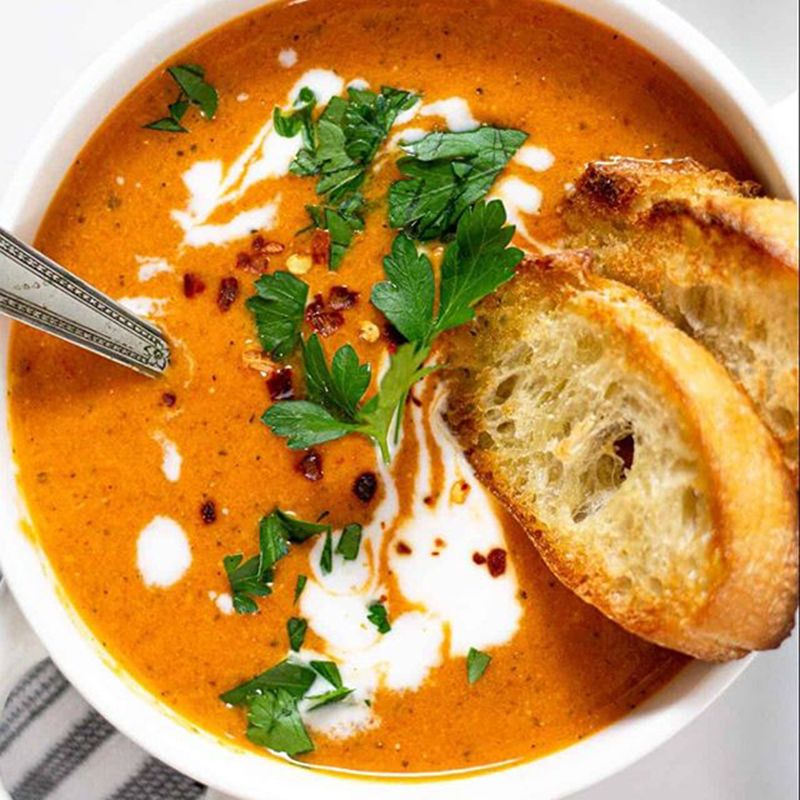 The café also boasts a full Coffee Bar with beans from Verve. Get your caffeine fix with your favorite drip, americano, cappuccino, latte, mocha and more. Want enough to share? Pick up a box of fresh brewed coffee, box of pastries made fresh daily or assorted bagels with spreads.
Open 6:30am – 8pm Monday through Friday. Open for covered outdoor dining, takeout or delivery. For pick-up orders place your order online. Happy Hour is 3-7pm. Enjoy Appetizer Specials and after-work refreshments on the covered outdoor dining area. Must mask up and practice social distancing.
Catering. They also offer catering options for meetings and events of any size. Whether you need breakfast, lunch, dinner, afternoon snacks, reception-style events or anything in between, the Lightbox Catering Team will meet your needs – even if it includes creating custom menus.
Image credit: The Lightbox Cafe
Sincerely Yours
Jasper is a convergence. Of structure and imagination. Of the classic and the eclectic. Of art and life. This 400-foot high-rise apartment building crowns San Francisco's fabled Rincon Hill and stands as an iconic addition to the city skyline. It is a statement about elegance in a place where elegance actually means something. Be sure to follow Jasper on Facebook, Twitter, YouTube and Instagram as we share news and updates about our exciting new community. #rentjasper It's a heck of a place to call home.