Mon / 13 July 2020
Local Love – EAST CUT EATS
The East Cut has just launched a free and friendly neighborhood delivery service called EAST CUT EATS, featuring our neighbor, Local Kitchen, a neighborhood institution that opened 11 years ago at 330 1st Street! Throughout the week, join the East Cut in celebrating the restaurant's history and contribution to the neighborhood's identity!

They posted the menu early so you can PRE-ORDER your Thursday dinner now at www.theeastcut.org/eats!! On Thursday, July 16, volunteers will help deliver meals to neighborhood customers, for FREE, giving you a great reason to enjoy the deliciousness served up at Local Kitchen while helping the restaurant to cut down on fees!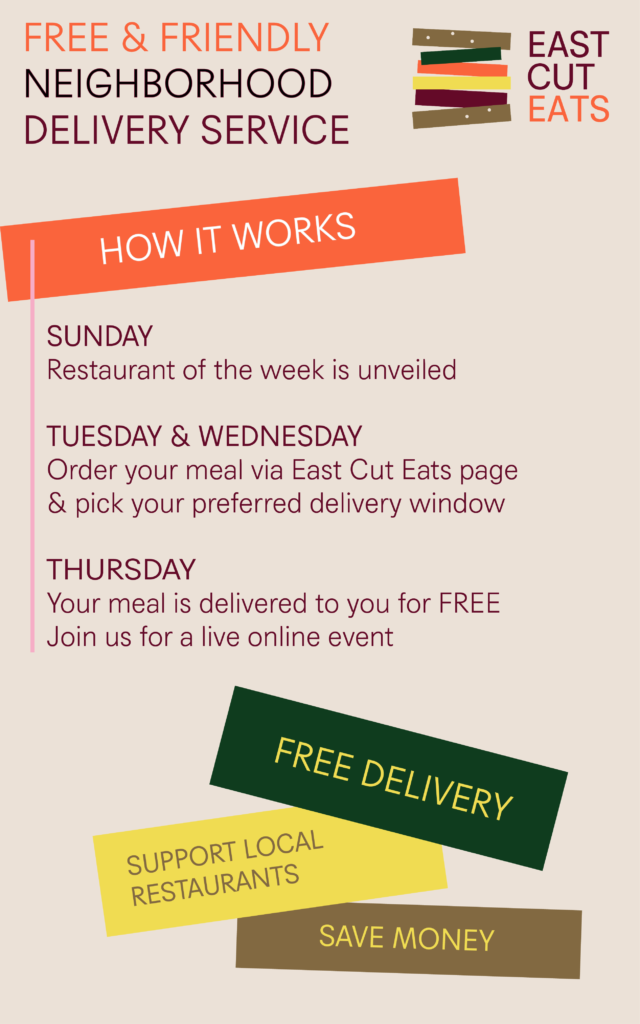 Want to volunteer and show Local Kitchen some love during this difficult period? Register at eats@theeastcut.org to volunteer this Thursday between 5 and 8pm!
Image credit: https://sf-local.com
The Royal Treatment
In ancient Greece, any guest could be a god. That's how we think of our residents and the folks they invite over. It translates to more than just respectful customer service. It means genuine empathy and concern for people's well-being. Our 24/7 on-site staff obsess over details to make your home life warm and comfortable. You can hit them up for anything from laundry pickup and local organic food delivery to dog walking and excursion planning. Friendliness begets friendliness. Joy yields more joy. That's what it's all about. Discover new, luxury San Francisco apartments at Jasper in Rincon Hill.
Be sure to follow Jasper on Facebook, Twitter, YouTube and Instagram as we share news and updates about our exciting new community. #RentJasper It's a heck of a place to call home.