Sat / 15 January 2022
Under Ramp Park Planned for the East Cut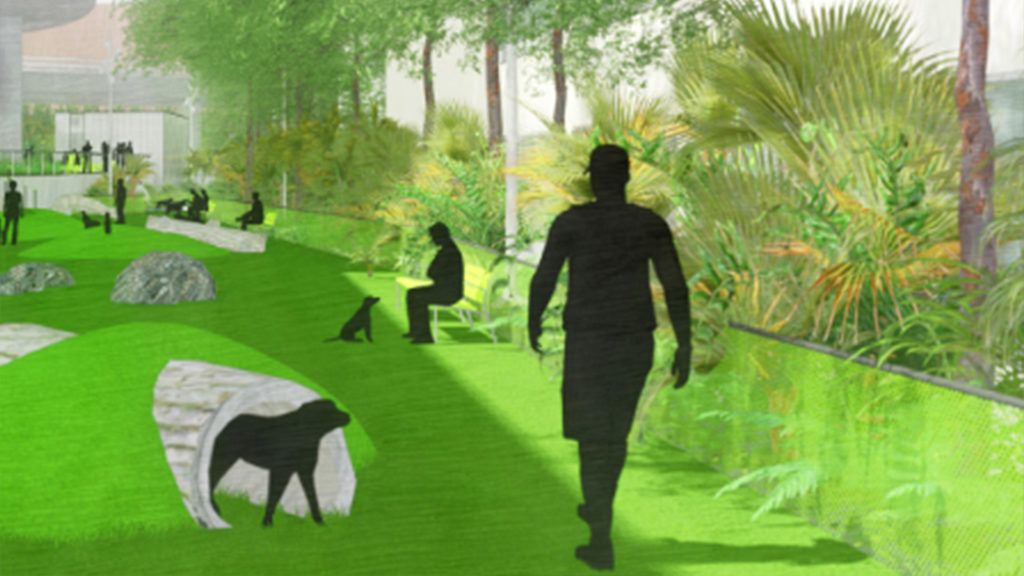 The East Cut is one of the most evolving and dynamic neighborhoods in San Francisco. The future is bright for our neighborhood as the announcement of a fundraiser for a proposed new park, the Urban Ramp Park, was announced recently.
Our friends and neighbors at The East Cut are running the campaign and have all the details. Below is an excellent summary and breakdown regarding this exciting new project.
Under Ramp Park (temporary project name) is a 2.4-acre park space planned in The East Cut. The park spans four blocks and will connect to a hotel, residences, and six different streets. The park features a large fenced dog run, two multi-sport courts, lawn spaces, an outdoor fitness area, a beer garden, three affordable retail spaces, a two-way cycle lane, and so much more! Whether you live or work in the area, whether or not you have children and pets, this is the park for you. Under Ramp Park is the most connected park in the neighborhood and increases mobility for pedestrians and bicyclists through the neighborhood.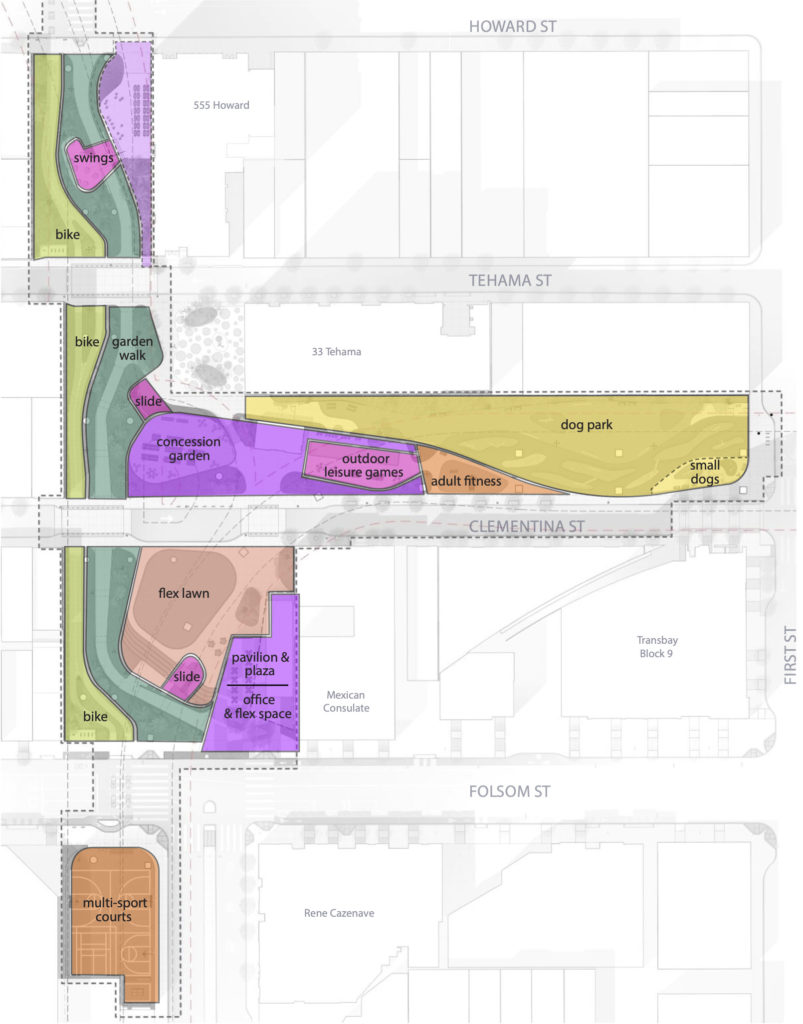 Here are a few before and after images of the proposed park.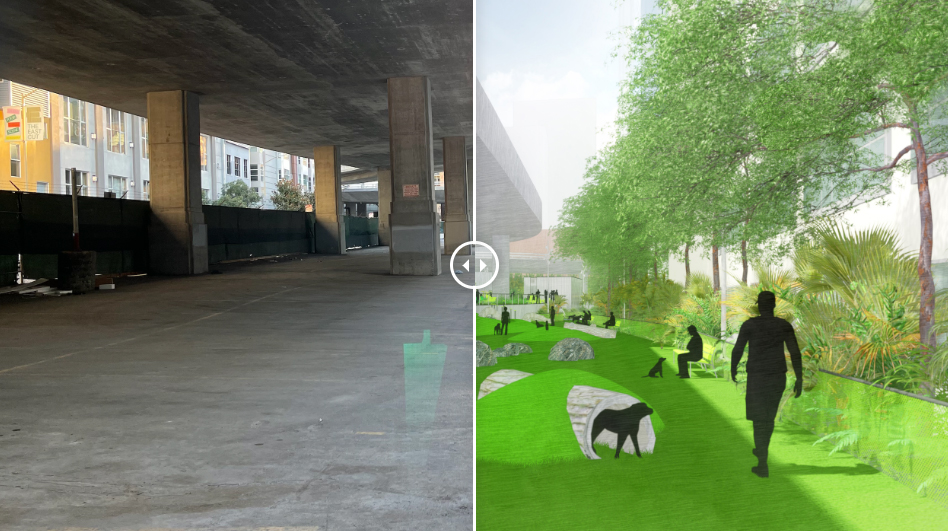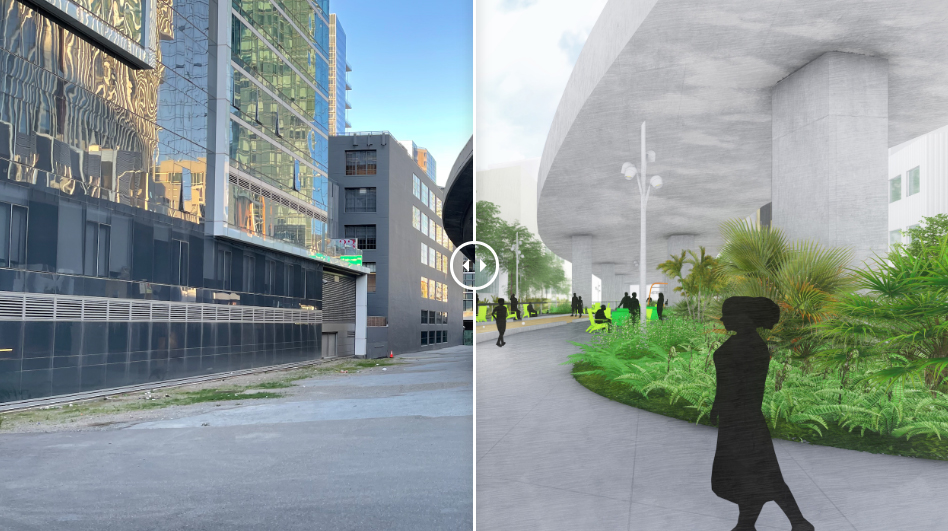 THE CAMPAIGN
The East Cut Community Benefit District is raising funds to balance Under Ramp Park's projected Operation and Maintenance budget and enable our public sector partners to begin the development process of Under Ramp Park (including construction).
The budget deficit amounts to $3.5 million for the first five years of operations (or $700,000 per year). After five years, The East Cut Community Benefit District will propose to raise special assessments collected on area property owners to provide a long-term solution to the deficit.
TIMELINE
Phase 1: Now – March 2022
The East Cut CBD must raise $1.2 million to enable City partners to begin the construction documentation. The goal is to raise the money before the end of March 2022, so construction drawings are completed by the end of 2023.
Phase 2: March 2022 – December 2023
The East Cut CBD must raise a total of $3.5 million to enable City partners to begin the construction of Under Ramp Park. The East Cut CBD has the money set aside, hence guaranteeing the appropriate funding of the park's operations and maintenance for the first five years.
Phase 3: January 2024 – 2025 Q3
Construction!
Support the funding. Support the neighborhood. Thanks East Cut for doing all that you do..
Image credit: The East Cut
Sincerely Yours
Jasper is a convergence. Of structure and imagination. Of the classic and the eclectic. Of art and life. This 400-foot high-rise apartment building crowns San Francisco's fabled Rincon Hill and stands as an iconic addition to the city skyline. It is a statement about elegance in a place where elegance actually means something. Be sure to follow Jasper on Facebook, Twitter, and Instagram as we share news and updates about our exciting new community. #rentjasper ….It's a heck of a place to call home.