Wed / 1 September 2021
How Weird Street Faire Returns September 12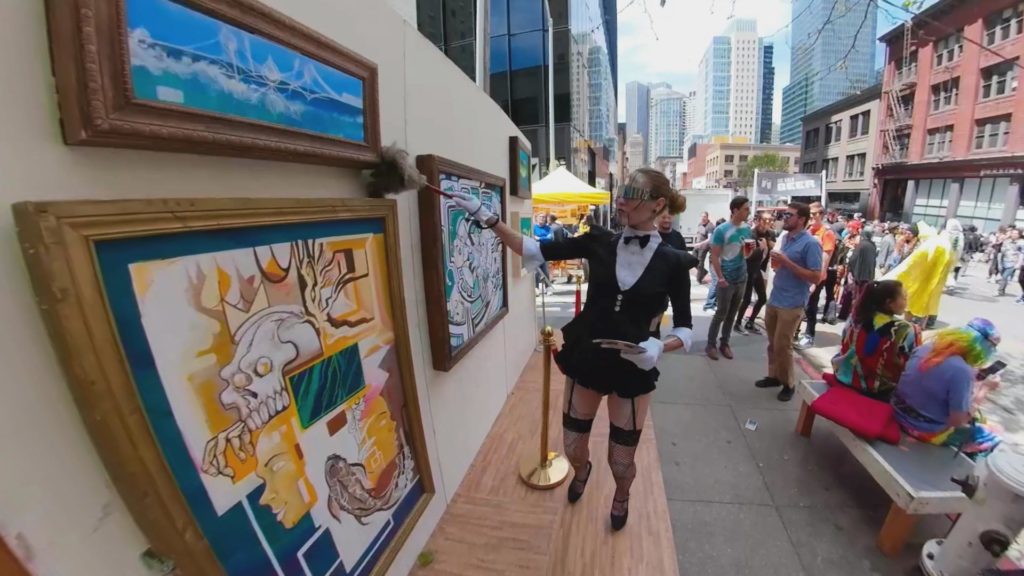 Join the fun as the How Weird Street Faire returns to SoMa on September 12. The popular faire is about music, art, dancing, performance, fashion, costumes, community, and of course, weirdness. It's a truly unique peace event, showing that in spite of our differences, we all dance to the same beat.
How Weird is the start of the San Francisco festival season. Explore the fertile breeding ground for unexpected inspiration and cutting-edge innovation. Be creative at the expanding Art Alley, a vortex of varied expressions. Make new connections, and reconnect with old ones.
How Weird showcases the full spectrum of electronic dance music styles, using advanced sound technology to fill the streets of San Francisco with the vibrations of peace and the frequencies of fun.
Journey through the cosmos in search of new and exciting experiences, expanding our perspective to the universal scale.
The faire will be following local safety guidelines (with all the details on their website) and has instituted the following requirements for entry to the Faire on Sunday September 12.
1. Proof of full vaccination
2. Masks
For all the details and to learn more, visit their website, Facebook page and Instagram feed.
Image credit: https://howweird.org/
Sincerely Yours
Jasper is a convergence. Of structure and imagination. Of the classic and the eclectic. Of art and life. This 400-foot high-rise apartment building crowns San Francisco's fabled Rincon Hill and stands as an iconic addition to the city skyline. It is a statement about elegance in a place where elegance means something. Follow us on Facebook, Twitter, YouTube and Instagram as we share news and updates about our exciting community. #rentjasper It's a heck of a place to call home.