Wed / 22 January 2020
Israeli Street Food Comes to SoMa
Just when you thought our foodie scene couldn't get any better, a new addition comes to SoMa. Fast and casual spot Sababa has opened its third pita bar at 71 Stevenson St., Suite 100.
The newest Sababa offers build-your-own Israeli street food–style bowls as well as tasty pita sandwiches. A recent Hoodline article gives you the inside scoop on this new South of Market food venue.
At Sababa, which gets its name from a Hebrew slang word that roughly translates as "thumbs up," guests choose a base (pita, bowl or rice) and protein (falafel, chicken shawarma, kofta or sabik), and can customize their meals with a variety of salads, pickles, sauces and add-ons. To drink, Sababa offers frozen mint limonana (Middle Eastern lemonade).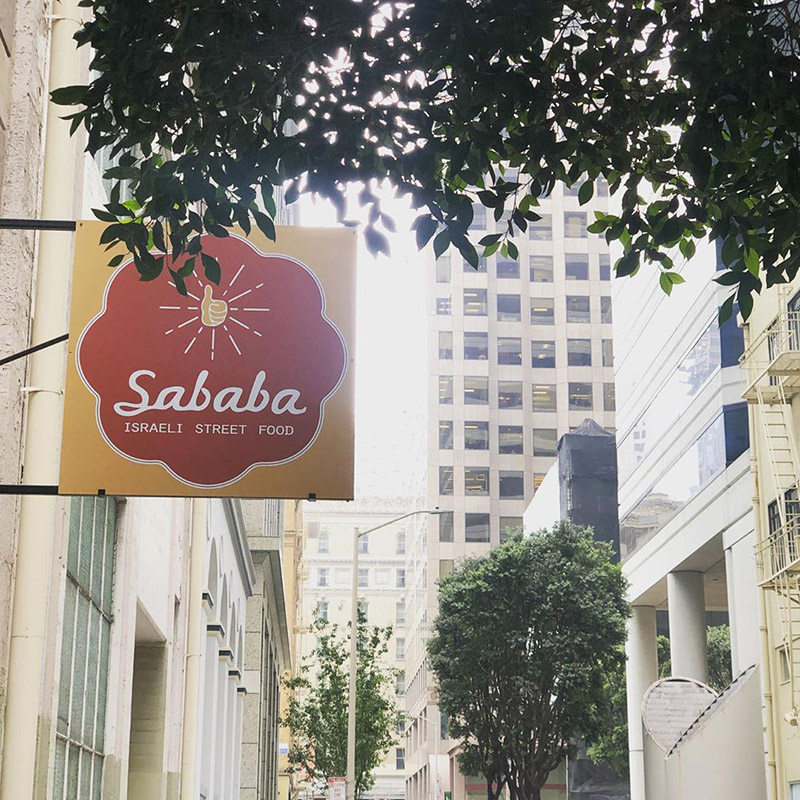 The new addition to the SoMa foodie scene seems to be a hit with yelpers:
The food is so fresh and tasty. They bake the pita bread in front of you so it's warm and fluffy 🙂 The portion are huge so I can never finish the meal. Excited to eat it for dinner as well! – Lin M.
Great place for lunch or grab something on the way very clean and great location. Highly recommend to try the falafel and the sabich with tahini and hummus. – Issac H.
Easily the most perfectly-cooked falafel I've had anywhere. Delightful choice of sides with my plate, generous and filling portions, with delicious hot and sweet sauces and pickled vegetables. This is a great quick lunch stop– we were seated with our food in minutes, even during the busy lunch rush. Kind staff and nice casual atmosphere. – Marielle J.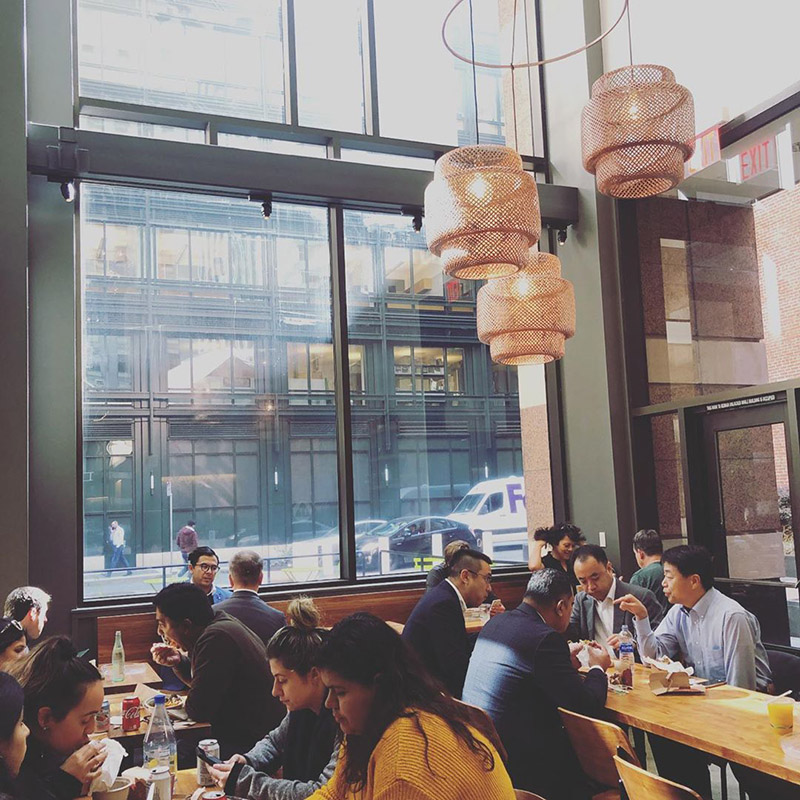 Now that we have your attention, Sababa is open from 11 a.m.–3 p.m. on weekdays, closed on weekends.
Image Credit: https://www.instagram.com/sababa.restaurant/
Sincerely Yours
Jasper is a convergence. Of structure and imagination. Of the classic and the eclectic. Of art and life. This 400-foot high-rise apartment building crowns San Francisco's fabled Rincon Hill and stands as an iconic addition to the city skyline. It is a statement about elegance in a place where elegance actually means something. Be sure to follow Jasper on Facebook, Twitter, YouTube and Instagram as we share news and updates about our exciting new community. #rentjasper It's a heck of a place to call home.